Portfolio Site with eCommerce
Logo Design, Website Design, Maintenance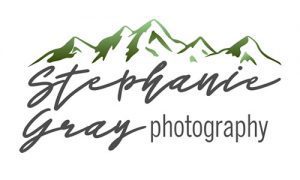 Stephanie Gray Photography is a well known and exceptional photographer in Port Angeles, WA. She specializes in lifestyle portraits catering to families, couples, seniors, and businesses.  Her style is light and airy while being infused with a Pacific Northwest vibe.
Stephanie's project was a challenge.  She needed a new logo and a professional website.  She wanted an authentic Northwest evergreen color with lots of natural textures while highlighting her amazing photography.
We pulled it off in style!  Her logo contains her beloved Olympic mountains and a carefree font in her signature green and gray.  
StephanieGrayPhotography.com has Stephanie's Instagram account embedded in two places which highlight her latest photography. It provides a way for generous people to easily purchase gift certificates (aka perfect wedding gift) online, and a form for booking a photo session.
What a fun and creative project! 
I Love Working With Creative Minds
If you are interested in working together, send me an inquiry and I will get back to you as soon as I can!